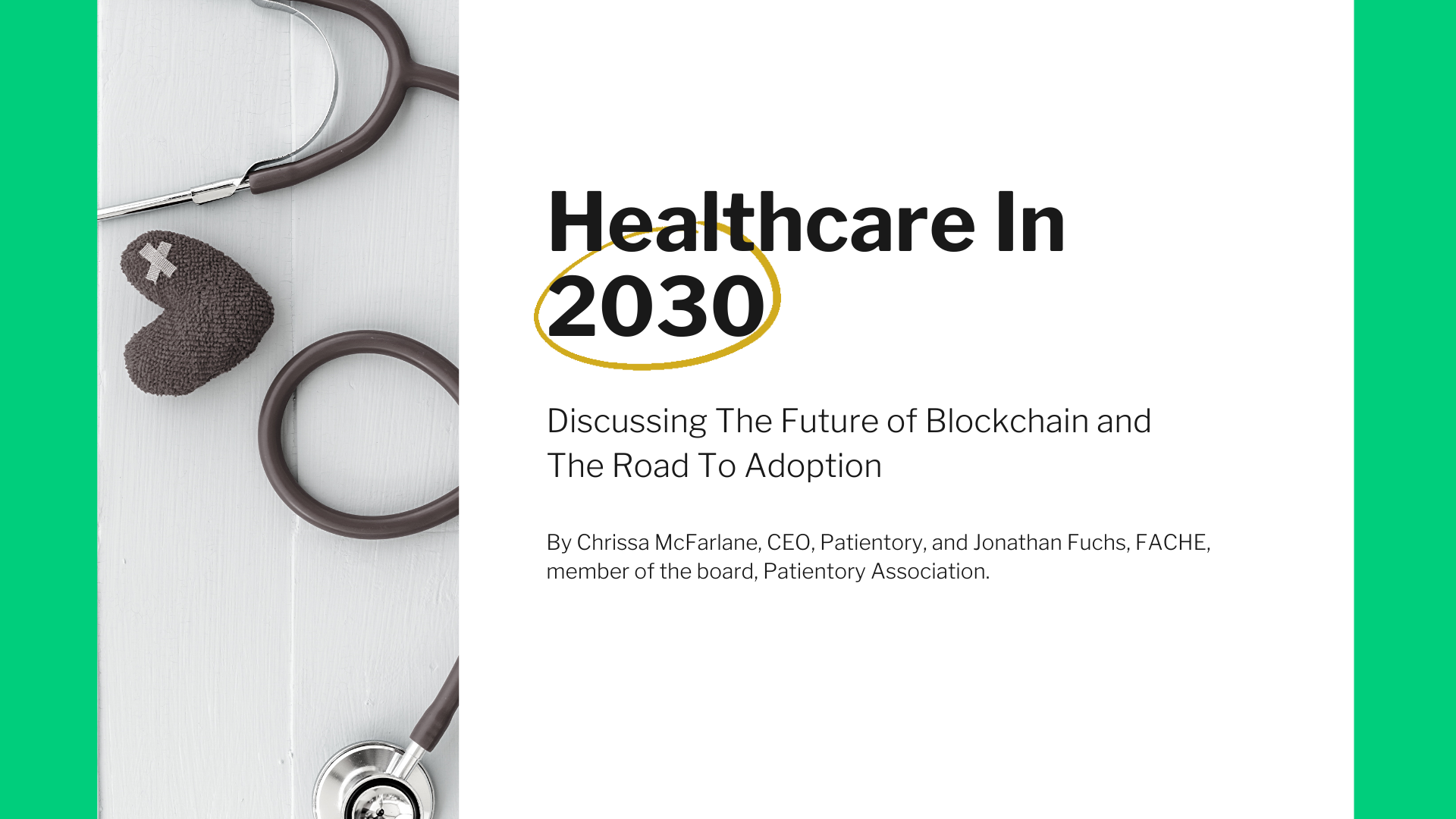 As we approach a new decade, there are a plethora of predictions being made around the future of the healthcare industry. Healthcare's journey to value will, of course, continue, however, industry challenges and boundaries (i.e. competitive pressure, lack of transparency, limited patient access, and erosion of trust) are still areas of concern and opportunity as the industry progresses.
My education, experience, and journey as an entrepreneur led me to create Patientory to empower consumers with an application they can use to improve their overall health and well-being. We are the world's first healthcare cryptocurrency and HIPAA-compliant blockchain network, with more than 50 nodes registered worldwide.
I recently sat down with Jonathan Fuchs, FACHE, veteran healthcare executive, who also serves as a board member for the Patientory Association. With more than four decades of experience in healthcare management and operations, Jonathan's expertise in health information technology, data analytics has allowed him to focus on assisting healthcare startup companies on reimbursement strategies, the impact of data and analytics on value-based care.