We have launched a new earning opportunity plan with PTOY in partnership with WhiteBit exchange. HODL PTOY and make a 7% profit in 60 days.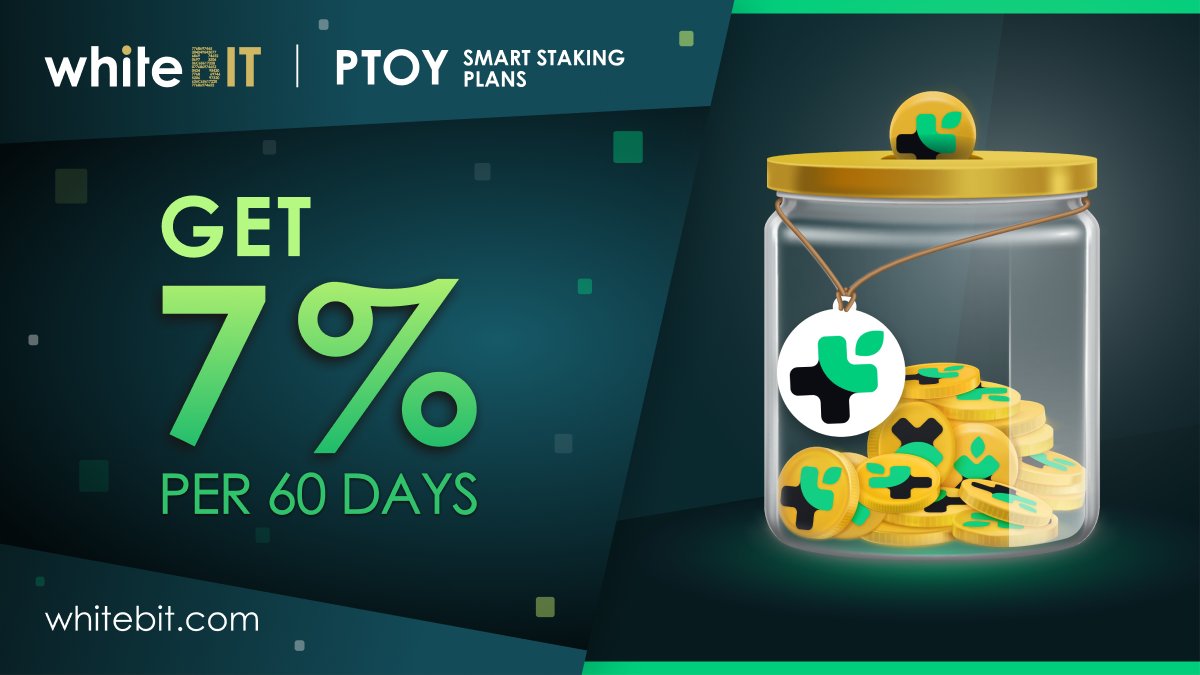 PTOY is a utility token native to the PTOYMatrix permissioned blockchain storage that aims to simplify healthcare management and reduce its costs.
Here are the 3 simple steps to do in WhiteBite to earn PTOY
1. Make a Deposit to your Main Balance in the currency you want to stake
2. Select the PTOY Plan
3. HODL & Earn
Join the plan now and make use of the great opportunity.
About PTOY:
PTOY is the native token of the PTOYMatrix private permissioned blockchain storage network and currency fuel of the platform. In exchange for PTOY, users (which include patients and healthcare organizations) will be able to use the network to rent health information storage space and execute health-specific smart contract payments/transactions.