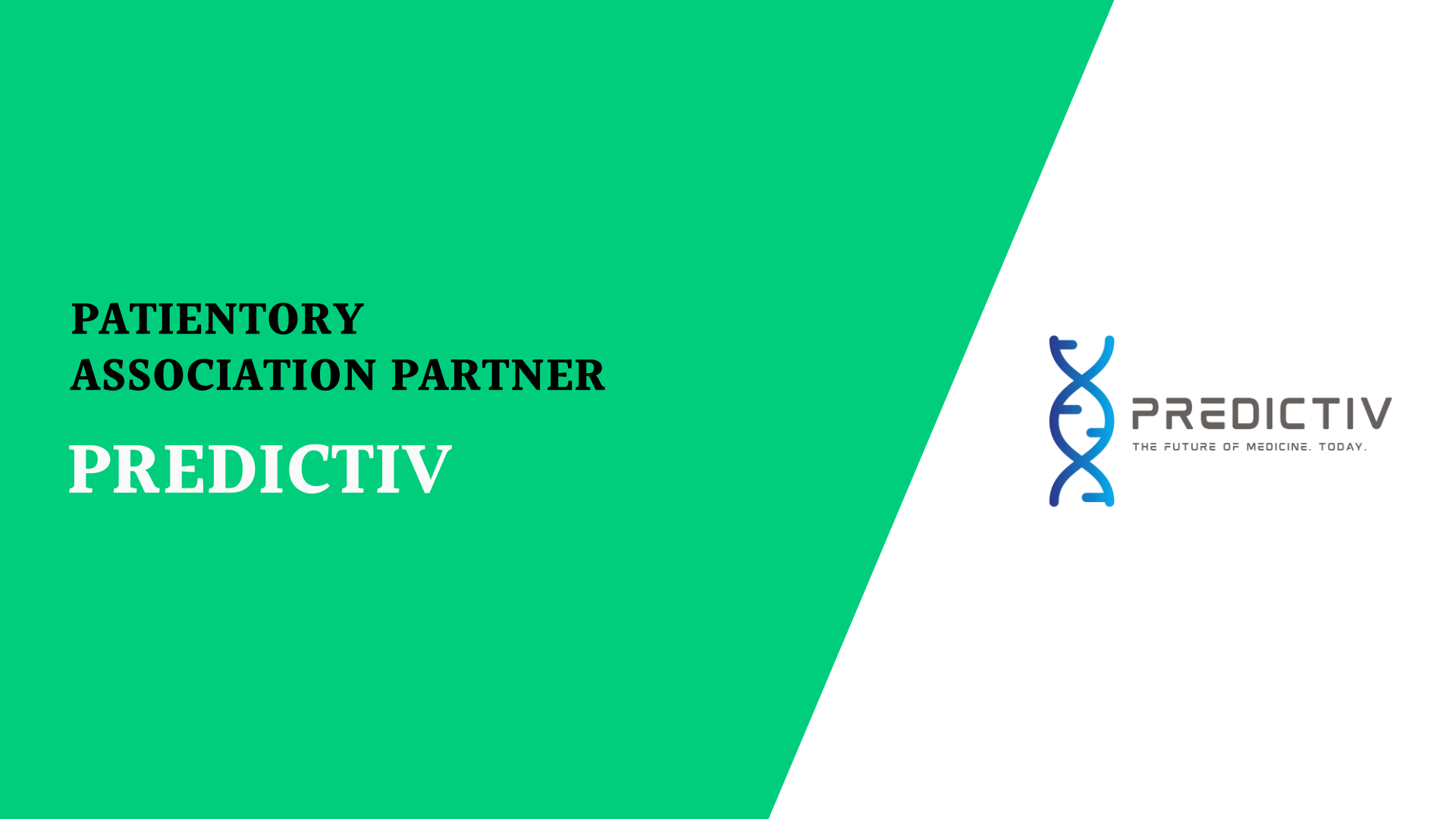 55M people die every year from a serious disease. But did you know that over 10% of serious diseases have a genetic component and could have been prevented! 
Amongst them:
15% of all cancers have an inherited susceptibility

12% of all hospital admissions are a result of genetic causes

10% of all chronic diseases (diabetes, heart disease, Alzheimer's) have significant genetic components. 

The problem is, we don't have an efficient way to monitor genetic markers – we need a 'minority report' for health. 
Predictiv is the future of medicine. 
We're super excited to onboard Predictiv as a partner of the Patientory Association where together we can build a better future for the healthcare system through their genomic integration with PTOYMatrix. 
Using DNA Next Generation Sequencing, Predictiv assesses the level of risk on 16K+ diseases. In addition to that, they also sequence 20K+ genes and analyze 300+ drugs. The DNA-based digital twin evolves, simulates reactions to 300+ drugs, presents real-time data and is completely searchable.
"This exciting collaboration with the Patientory Association will enable us to integrate the current capability of Predictiv's patent-pending 20,000 genes and 16,000 disease analysis with Patientory Association's PTOYMatrix blockchain network with 210 million people medical and health data. The partnership between Patientory Association and Predictiv directs research and experience between the two organizations." said Sajung Yun, CEO of Predictiv. 
About Predictiv
Founded by Johns Hopkins researchers and serial entrepreneurs, Predictiv is a ground-breaking genomics-based solution aiming at reinventing medicine. Thanks to its unique technology, Predictiv is a DNA-Based digital twin for health that analyzes the whole genome of a patient to predict and prevent risks on more than 16,000 diseases, and to simulate reactions to 300 drugs. Enabled by our unique bioinformatics pipeline and AI engine, Predictiv has automated over 95% of the process and has by far the most complete solution on the market. By augmenting the capabilities of healthcare professionals and providing them an easy-to-use solution, we aim at integrating genomics as a part of their day-to-day approach for more predictive and personalized medicine.
About The Patientory Association
The Patientory Association, a global nonprofit healthcare member organization, facilitates the adoption of emerging technologies in the healthcare industry.
Currently, the foundation connects healthcare industry adopters of the PTOYMatrix blockchain network which comprises the PTOYMatrix consortium.
The PTOYMatrix blockchain network securely stores and manages health information in real time, and such storage and management is facilitated by a blockchain based token (called "PTOY").